Film Event to Help New Mexicans Break Into the Film Business
12.03.2013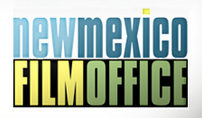 Three Day Film Jobs Event to Help New Mexicans Break Into the Film Business
Contact: Nani Rivera, Santa Fe Film Festival, Director, (505)-988-7414 x102
Santa Fe – Film industry decision makers are pulling back the curtain on New Mexico's film industry for a three-day event putting New Mexican filmmakers, budding actors and businesses wanting to serve the industry before casting agents, production leaders and buyers.
The three-day event includes a full day of panels and open forums to introduce businesses and individuals to New Mexico's film industry decision makers.
FRIDAY 6 DECEMBER – SUNDAY 8 DECEMBER
LOCATION: Center For Progress & Justice, 1420 Cerrillos Rd.
Panels and business connections on Saturday
View Larger Map
Agenda
MEDIA WELCOME
The weekend will begin December 6 with a celebration of music through the Santa Fe Music Alliance. Band's to perform are To Build a Fire, Sol Fire, and Numbtron (electronic side band with members of the D Numbers.) There will also be a raffle of a music video shoot valued at $5,000 launching at the event, courtesy of the Santa Fe Music Alliance.
December 7 segments include "How to break into show business", for prospective actors and extras, "How to advance your acting career", for those with previous experience (register for panels) and open casting calls for both groups. (register for head shots)
"Native New Mexicans are making a living wage in productions across the state," says Jon Hendry, business agent for IATSE 480, a union of film industry workers.
"Everyone from Deming to Downtown Santa Fe has benefited from new business and new jobs film has created in New Mexico. The programs in this weekend are opening up even more opportunities for all of us."
In addition, production buyers will be on hand to meet New Mexico business leaders looking to promote or expand their business with the industry. All businesses are welcome.
Educational forums and discussions are also planned in conjunction with the New MexicoFilm Office to explain New Mexico's film industry incentive programs and the production tax credit program. Tobi Ives, Senior Manager of Production, and Rochelle Bussey, Workforce Development Programs Manager, will discuss incentives and resources available through the New Mexico State Film Office the afternoon of December 7.
New Mexico holds over ten years of experience as an incentive state and offers a competitive Refundable Film Production Tax Credit. In addition, New Mexico has been a leader in crew, vendor and infrastructure growth including the Film Crew Advancement Program which provides career opportunities to resident crew and reimbursements of qualifying residents' wages to productions. Join us at the luncheon to ask questions and understand these resources available to the industry.
The day will finish with the announcement of the Shoot Santa Fe Pilot Project winner, who will win a prize package worth 25K of industry products and cash to turn their 60-90 second trailer submission into a pilot. Submission cut off date is December 1. Details at Santa Fe Film Festival.
December 8 will complete the weekend with a Brunch & Panel to discuss topics for the 2014 Legislative Session. Lawmakers will cover topics including "Achievable Goals, Power of Persuasion, and The next 5 years of legislation for film."
All proceeds benefit the Santa Fe Film Festival, a nonprofit organization
Get Involved! Be a part of the 14th annual Santa Fe Film Festival, happening May 1-4, 2014!
We are gathering Volunteers, Sponsors, and Presenters now.
Contact SFFF to get involved.
info@santafefilmfestival.com
For more information contact Nani at 505-988-7414 x102