"One Man's Hero" special screening 4/2/14
03.26.2014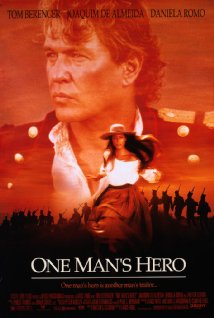 You are cordially invited to a special screening of "One Man's Hero" on Wednesday 2 April at 8:30pm at the Jean Cocteau Cinema.
"
One Man's Hero
" is a labor of love that took over 30 years to bring to the big screen. It tells the passionate story of the US-Mexican War through the eyes of the St Patrick's Battalion.
Before the screening begins, director
Lance Hool
will give a brief talk about the significance of the film and the St Patrick's Battalion.
"
One Man's Hero
"
8:30pm
Wednesday 2 April
Jean Cocteau Cinema
418 Montezuma Avenue
Santa Fe, NM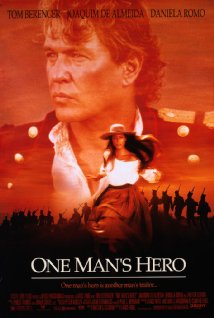 "One Man's Hero" is a deeply felt and engrossing period epic that not only presents the US-Mexican War of 1846-1848, in which Mexico lost more than half its territory to the U.S., from the losers' point of view, but also spotlights the heroic role in Mexico's defense played by the San Patricios, Irish immigrant deserters from the American Army who cast their lot with the Mexicans.
After watching the classic adventures made by John Ford, Michael Curtiz, George Stevens, David Lean and the rest, people often complain, "They don't make 'em like that anymore." Well, apparently they still do.
-
BoxOffice.com
Seating is limited, so please arrive early. $10 at the door.