Sony to premiere their new F65 professional camera at Santa Fe Studios
04.20.2012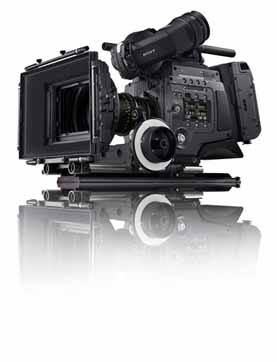 The Professional Broadcast team of Sony Electronics, Fahrenheit 4:4:4 and Santa Fe Studios announce a professional workshop to introduce the new Sony CineAlta F65/RS digital motion picture camera and SR Memory file-based workflow. With New Mexico's working camera and editing professionals in mind, the two-day intensive workshop will be held in Santa Fe on Saturday and Sunday, May 19 & 20, 2012. The structured workshop will be followed by informal sessions on Monday, May 21 when all enrolled workshop participants and invited guests may attend.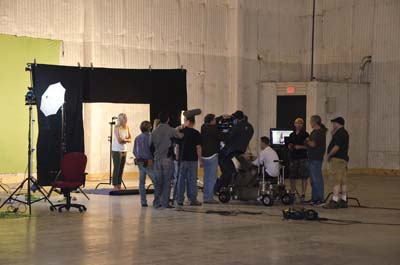 The CineAlta F65, Sony's flagship professional camera system and file-based SR post-production workflow are technologies that define the company's direction for future professional digital image acquisition, post-production and delivery. The rapid convergence of digital production and post-production taking place within today's motion picture and television industries makes the F65 system a cutting-edge technology that every working professional must know about. Even more so now that the system is ready for all digital cinema and broadcast use. We welcome its introduction to working New Mexico professionals.
The workshop will concentrate on technical instruction and the practical use of the F65 and SR Memory systems to address essential solutions applied to studio and field production, on-set dailies, post-production and multi-platform delivery. All attendees will receive intensive personal instruction, hands-on participation and direct interaction with Sony's A-team of field professionals there to introduce the impressive capabilities of Sony's latest image acquisition, editorial and OLED display technologies. Enrolled attendees will be supported with working cameras, the latest file-based workflow hardware, prepared demos and print materials.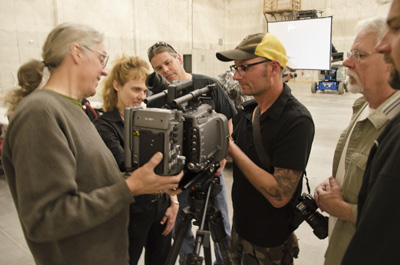 Presented by Fahrenheit 444, this workshop is the third in a series of professional instruction seminars and workshops offered by New Mexico's advanced digital cinema production and post-production team. Founded in Santa Fe in 2009 by Michael Donnelly and David Jean Schweitzer, Fahrenheit 444 is dedicated to superior ongoing educational forums on the art and technology of cinema for filmmakers and entertainment industry professionals.
Schweitzer commented, "Stating the obvious, Sony is clearly an industry leader in worldwide digital cinema and broadcast technology. I have successfully used their technology for years. I am elated to create in Sony's new file-based workflow from acquisition through delivery. With so much guesswork removed from the equation, I can now concentrate more on the creative process." Referring to a just-completed feature length documentary, Schweitzer added, "On our recent film we strictly used Sony's file-based process and it yielded exceptional results. I feel fully confident to use these new systems on up and coming projects."
Hosted by the stunning Santa Fe Studios, New Mexico's newest sound stages and production facility, the Sony F65 file-based digital cinema workshop is the perfect compliment to the elegant and green cinema profile Santa Fe Studios brings to the future of our industry. "We remain committed to keeping New Mexico at the bleeding edge of the film and television industry and are pleased to work with Sony in that endeavor." Studios President Jason Hool added, "We are delighted to premiere Sony's latest pushing of the technical envelope at Santa Fe Studios." With the workshop, filmmakers will have a unique opportunity to visit the world-class complex.
We especially appreciate the participation of the New Mexico Post Alliance. The NMPA is the State's largest community of editors and post-production professionals and always a valuable networking resource for professional development, post-related events and information.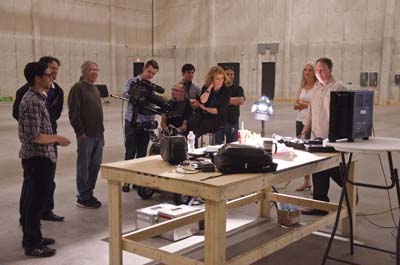 The Sony F65 Workshop is possible in part through the generosity of the New Mexico Film Office as part of the Pre-Employment Training Program (PETP) the advanced instructional program for New Mexico entertainment industry technicians. We gratefully acknowledge their ongoing work and support.
For additional information, how to attend, times, directions and materials please contact: info@fahrenheit444.com or call +1. 505. 819. 3808
Class size is limited and pre-registration is required
David Jean Schweitzer: +1. 310. 612. 6404
Michael Donnelly: +1. 310. 486. 2559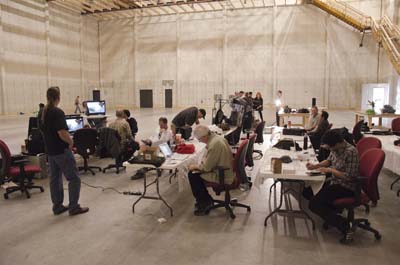 For more information about this event and our partners, please visit:
And, here's a beautiful video about the awesome new F65 camera.